OK, before I list this on eBay, I'm posting it here. I'd rather this go to someone who understands its value and really loves these products.
This is a silver MacNTouch with the little USB dongle sticking out the left side. I used it in my 12" Powerbook G4. With a cable, it would probably fit the new MacBook-- my MacBook Pro's keyboard is the same size, though I don't know how hard it is to remove.
I paid about $270 for this keyboard, new, about 6 months before they stopped selling them. I used it for about a year, but found myself routinely switching to a regular keyboard because I preferred the feel (and wanted to keep my wrists off the hot wrist-rests!).
It's been sitting in its protective sleeve inside the original box for over a year. I have the original manuals, though I understand you can also download them.
Yeah, I know-- $200 is only slightly less than I bought it for new. On the other hand, it is in perfect condition. I didn't even use the adhesive on the back.
The opening bid is $200. If more than one person wants it, post bids (as replies) below. If you want to "Buy it Now!" post a bid of $280, and write a short explanation of your experience with these products and why you just gotta have this MacNTouch (a BuyNow bid of $280 without a story to tell doesn't get it-- you could be outbid).
I am going out of town this week, so this auction will stay open until I get back, on March 24, at 12:00 NOON, Pacific time. At that time, if there are no bids, I'll take it to eBay.
I take PayPal, including credit cards. I can ship anywhere the US Post office can carry it. It will ship in its original box with packing peanuts. You pay the *exact* cost of postage, no more, no less. If you want insurance, tell me and I'll include insurance in your postage cost. If you want me to send it FedEx, say so, pay so, and it'll go FedEx.
I'm new to this forum, but I'm no shyster. On eBay, my rating is 83, 100% positive. On BookMooch, I have 146 positive feedback points (username mortaine in both cases).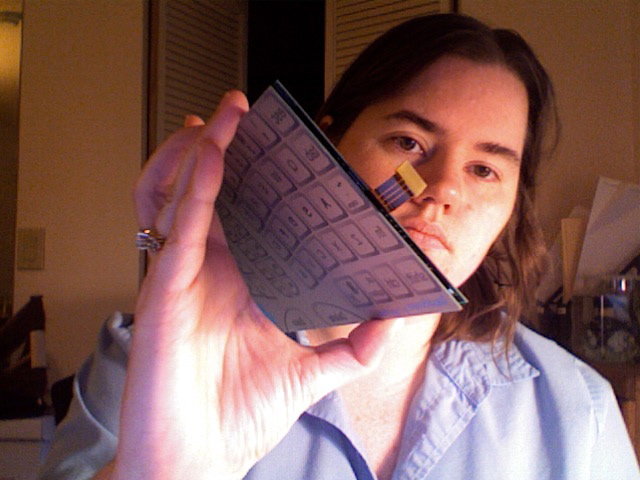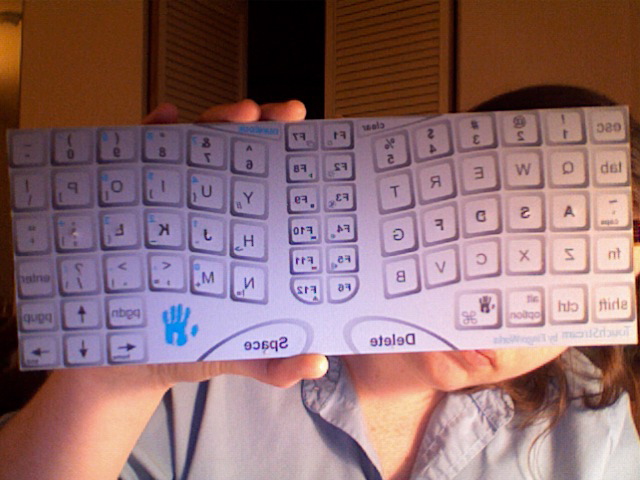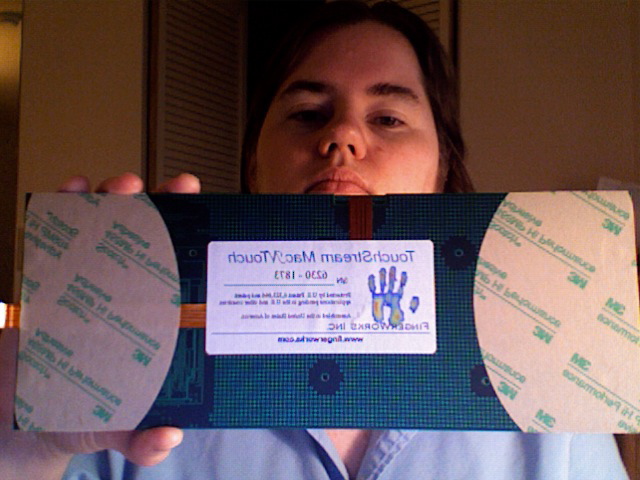 PS: Don't mind the pictures being reversed. The MacBook's iSight is wonky that way. I'm sure I'll fix it one of these days.
Thanks!
--Stephanie (mortaine)